We answer your entry requirements questions
Planning to discover the mystical temples of Jeonju in South Korea? Or a sunny escapade on the pristine beaches of Bali? Or maybe a foodie tour in Hong Kong? You are now poised with choice as many destinations have announced a complete lift or an ease of travel entry restrictions over the past few months.
South Korea, Singapore, Australia, USA… To help you organize your next trip, we have highlighted several popular destinations and what you can expect in terms of entry and Covid-19 testing requirements. You can also consult our interactive travel map: https://www.europ-assistance.com/fr/covid-travel-map/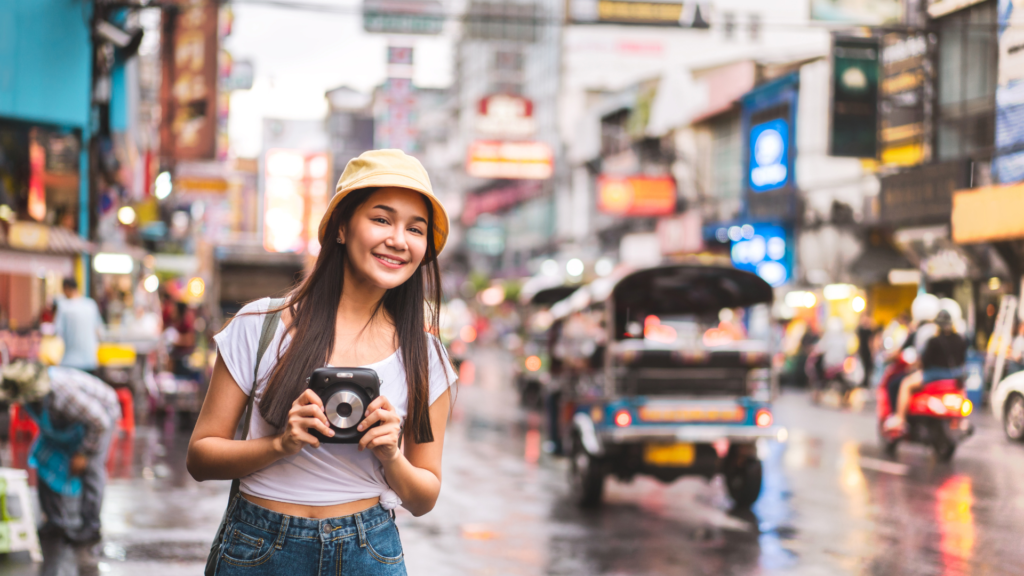 For which destinations do I still require a pre-departure PCR or an ATK test?
HONG KONG
Hong Kong is gradually relaxing its entry requirements. Flights to and from nine countries, including the UK, Australia and USA have resumed, and the mandatory quarantine period has been halved from 14 days to 7.
While this is a promising start, there is little visibility at the moment about further plans for reopening or insight into discussions. We have our eyes on this one and continue to wait patiently!
JAPAN
Tourists from most countries can now enter Japan on package tours. Students, business travellers and relatives of long-term/permanent residents can also enter. In all cases, you must apply for visa. Independent travellers however cannot yet enter Japan but there are signs that they will be able to do so from the fall.
SOUTH KOREA
In an exciting move, South Korea country has recently opened its doors to fully vaccinated travellers, with no quarantine requirement as long as they have had three doses of vaccine or their second dose within the last six months. Vaccination status must also be registered on the Q-CODE app. Showing a negative PCR result issued within 48 hours before boarding, or a rapid antigenic test issued within 24 hours before boarding remains compulsory to enter the territory.
WHERE CAN I TRAVEL WITHOUT REQUIRING ANY PRE-DEPARTURE COVID-19 TESTING*?
* If I am fully vaccinated
VIETNAM
Vietnam has flung its doors fully open to visitors, with no testing, quarantine, or travel restrictions regardless of vaccination status. Upon arrival, travellers only need to provide proof of travel insurance covering Covid-19 treatment with a minimum coverage of US$10,000. Visitors will also be required to download the PC-Covid mobile app which must be presented to enter all establishments in Vietnam.
INDONESIA
Travellers entering Indonesia will not be required to take any Covid-19 tests, though they must be vaccinated with at least two Covid-19 vaccine doses. Prior to entering Indonesia, international travellers are required to download the PeduliLindungi mobile app and complete their user profile and entry application.
MALAYSIA
Malaysia has fully opened the borders to vaccinated travellers! There are no quarantine restrictions; all you'll need are proof of vaccination submitted via the MySejahtera contact tracing app before departure and to fill out the pre-departure form on the app; you're then free to explore Malaysia with no restrictions!
THAILAND
Thailand is now allowing fully vaccinated travellers free access to the country's stunning tourism sites as soon as they leave the airport! The Thailand Pass is no longer necessary.
SINGAPORE
Fully vaccinated travellers can travel with no quarantine or testing upon arrival under the new Vaccinated Travel Framework (VTF). VTF is open to citizens of all nations and by any transport means. Children under 12 do not need to be vaccinated to enter.
AUSTRALIA
Australia's borders are now open. All vaccinated travellers can now travel in Australia. And you do not need to undertake a negative COVID-19 test before entering the country.
USA
Effective June 12, negative COVID-19 test will no longer be required for any travellers to the United States.
EUROPEAN UNION COUNTRIES
All the European Union countries have completely lifted their Covid-19 entry restrictions and now permit restriction-free entry to fully vaccinated travellers. France, Italy, Spain… all these beautiful destinations are now yours for the taking!


TRAVELLING SOON AND LOOKING FOR FAST COVID-19 TESTS?
We got you covered! Save time and money and get tested at the location of your choice, thanks to our mobile units services.
‍
 RT-PCR & ATK available (including online supervised self-swab in Malaysia)
 Booking hours: 8.00am – 8.00pm
 Fast certified results valid for travel